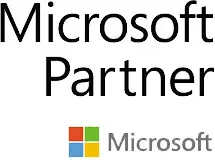 Microsoft Azure Cloud Service
Microsoft Azure offers a global scope, with a local presence our customers need. To meet the increasing demands of IT management, organizations need a storage and deployment solution with scalability, versatility, fast performance, and high availability.
Microsoft Azure is a public cloud computing platform offers a range of Software as a Service (SaaS), Platform as a Service (PaaS) and Infrastructure as a Service (IaaS) option for deploying applications and services on Microsoft-managed data center infrastructure. Microsoft Azure can be used for services such as data analytics, virtual computing, storage, networking, and much more.
Services Offerings
With these Services offerings, you can bring new solutions to life, solve today's challenges, and shape the future. CloudExperts can manage applications across multiple clouds, locally and at the edge, with your choice of frameworks.
Benefits Of Microsoft Azure
By achieving Competency, programmers can differentiate themselves by presenting their expertise in a specific solution area.
Azure Certification
Our certified professional support the work we do to guarantee that our services meet or exceed our customers' demands.